Magneto magazine review on Retromobile Paris 2022. From our friends at Magneto
WORDS: NATHAN CHADWICK | PHOTOGRAPHY: NATHAN CHADWICK/KIDSTON CARS
France's biggest car show has had a rough time of it – cancelled, postponed, cancelled, postponed – finally, however, it has arrived, alive and more than kicking. Any thoughts that the event would be subdued (France has only just relaxed its Covid rules) were misplaced, because on the first day the halls were heaving with visitors right up to the 10pm kick-out time.
Highlights included a line-up of seven McLaren F1s, from racing cars to road cars, with the XP3 prototype and a unicorn-like road-going Longtail in attendance.
Of course, French cars are the stars, and this year Citroën paid tribute to 40 years of the Marcello Gandini-designed BX, while Renault put on a big display of Renault 5 models to celebrate its 50th.
When Rétromobile was postponed earlier this year, two tied-in auctions went ahead anyway, but Artcurial shifted its dates around and hosted a wide, varied selection.
Rétromobile is a true highlight of the show scene and it's great to see it back in action. With London to Paris achievable in just a few hours, there's little excuse not to make the trip.
Here are some of our favourites from the show.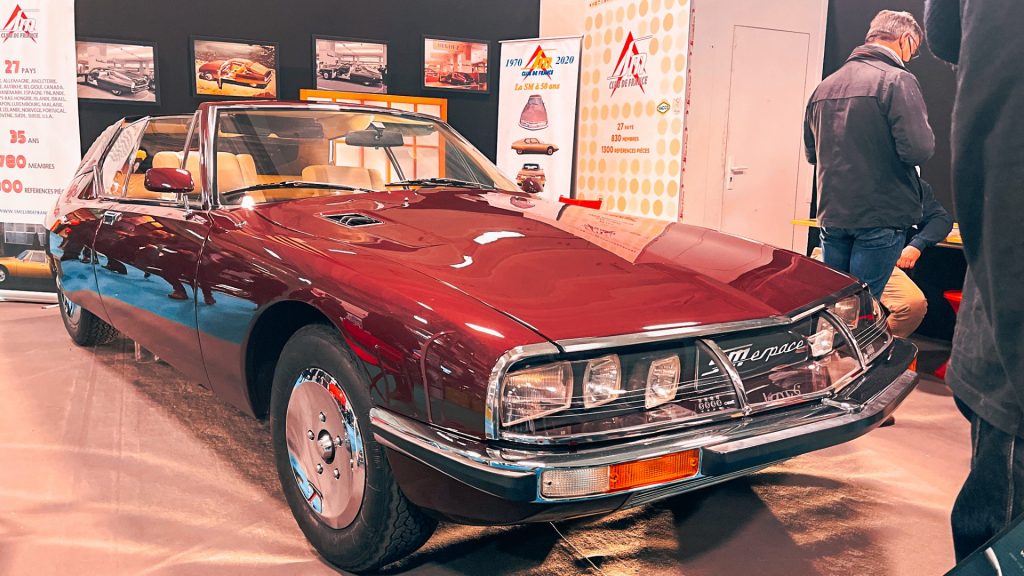 The SM is a design classic, but the French wouldn't be held back in their desire to adapt and develop the Citroën platform. One such variation is Henri Heuliez's Espace model, which made its debut at the 1971 Paris Motor Show. Halfway between a coupé and a cabriolet, the car's roof folds away in two sections. A central beam runs lengthways, giving rigidity and protection in a roll – oh, and wind-in-your-hair, open-top motoring. Both sides of the sunroof are made up of several panels that disappear into a compartment in the central beam. It's all electrically operated, with each side operating independently of the other.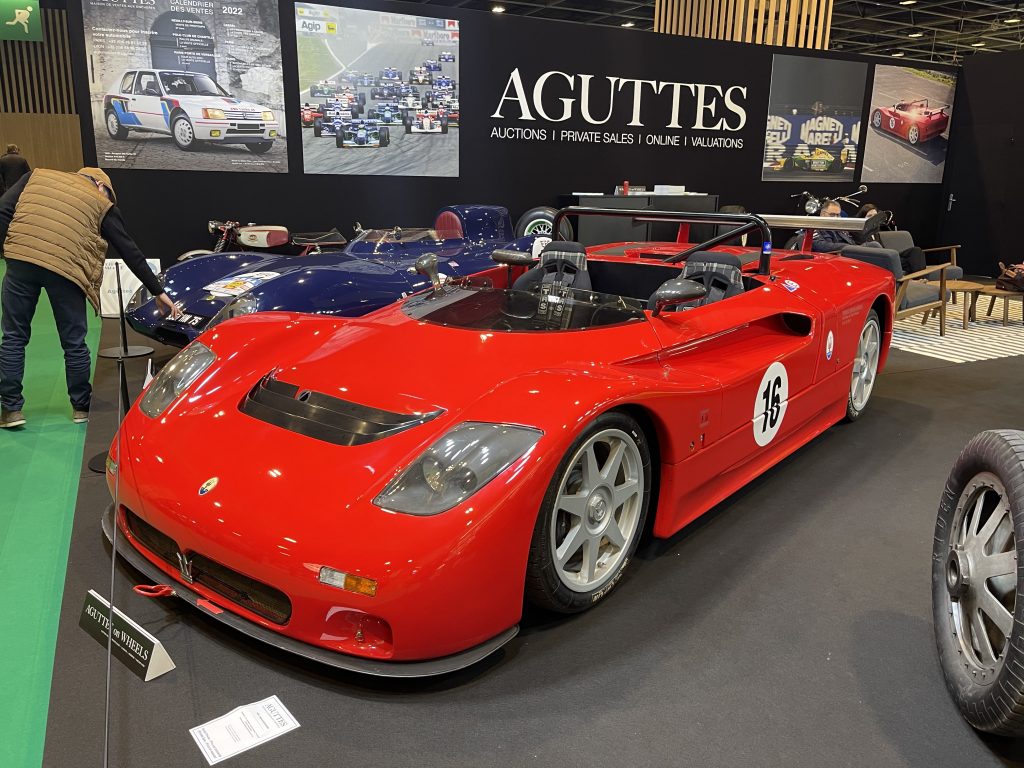 Maserati was in dire straits in the very early 1990s – exports to the US had ceased, debts were piling up and Alejandro de Tomaso, the controversial boss, was struggling to control it all. What better way to rationalise than to launch a one-make racing series?
The Barchetta is truly special, however. Its swoopy carbonfibre body covers a spaceframe chassis, within which lies a mid-mounted 2.0-litre twin-turbocharged V6 from the Biturbo. It packs a 315bhp punch in a 750kg body; just 17 of these mid-engined machines were built for a series that lasted just two seasons. The design would go on to form the basis of the De Tomaso Guarà.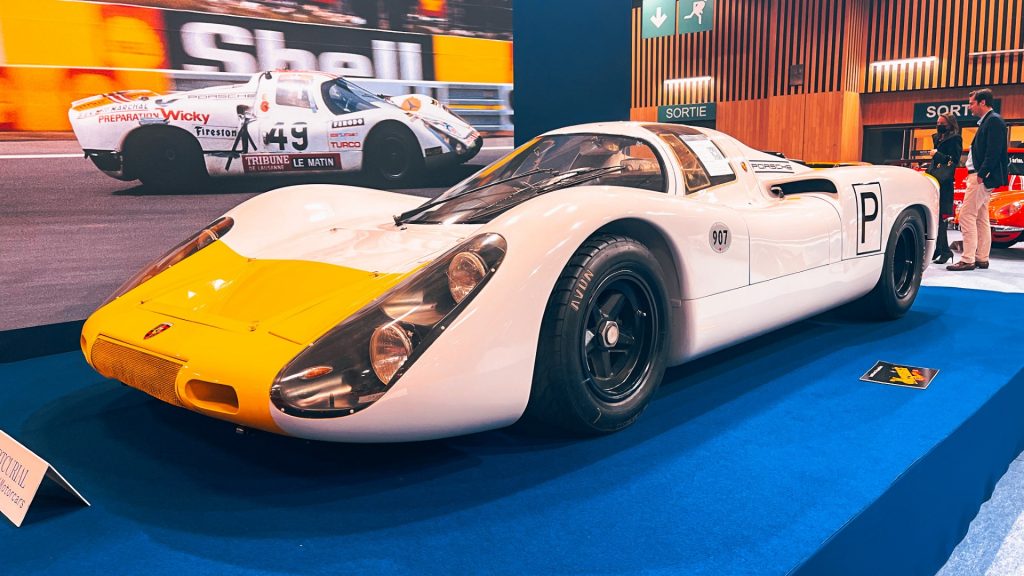 One of the highlights from the Artcurial sale was this 1968 907, which finished fourth at the Nürburgring 1000km that year with Jochen Neerspach and Joe Buzzetta behind the wheel. It would go on to have a busy career with Spanish privateer racer Alejandro Soler-Roig, taking this car – the penultimate 907 built – into combat in the International Championship alongside Rudi Lins. It would achieve two overall victories that year, before the car was sold to André Wicky's Wicky Racing Team. The car would have a busy racing life over the next few years, including several entries at Le Mans, before eventually ending up in the Ernst Schuster collection.
To read the full story
We recommend subscribing to Magneto magazine or read the full story at Magneto Retromobile
SVA Says: Magneto maintains its place as THE premium magazine for serious Classic and Modern Collectible Car enthusiasts around the world. Packed full of stories and all the background stuff going on in Europe, the UK, and America. The SVA is delighted to work with Magneto and expand its already extraordinary digital footprint..