WELCOME TO BENSPORT LTD
Rolls-Royce and Bentley Specialists with a difference.
Bensport Ltd have collectively over 100 years experience working with Derby and Crewe built Rolls-Royce & Bentley motor cars. Using this wealth of knowledge and expertise we have dedicated ourselves to producing La Sarthe. A coach built car of our own design, built using the best of traditional and modern techniques.  Sitting on a lovingly restored, original R-Type or MkVI chassis, this is the Grand Tourer we believe encapsulates the spirit of Bentley in the style of the 1950s.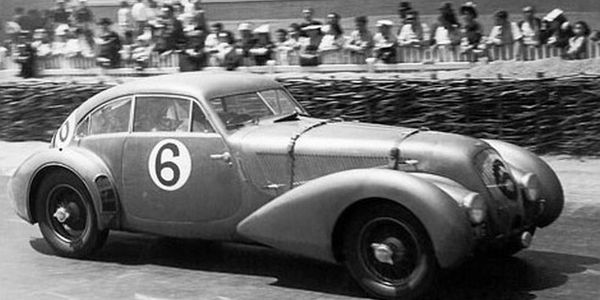 After the war and into the 1950s, no works cars were entered for Le Mans. However some Bentley cars were entered privately for competition in the 1930s and 50s. Eddie Hall used a 3 1/2L (later 4 1/4L) Derby built car in the RAC TT in 1934, 1935 and 1936.
The most famous, non works entered Bentley to race at Le Mans is the 'Embiricos'. On a Rolls-Royce built Derby Bentley 4 1/4 Litre chassis, unlike the old London built Bentleys, this car was never designed to be raced. Nevertheless, this pre-war car, fitted with streamlined bodywork by Pourtout in Paris, raced at Le Mans in 1949, 50 and 51. For a car that was basically outdated, it performed very well!
A return to traditional British coach building
Until the 1950s Rolls-Royce / Bentley could supply a rolling chassis and the coach builder of your choice would build your car to your specification. Bensport is once again offering this same bespoke service, not only with our own cars, but also a complete coachbuilding service all under one roof. We are one of the few companies in the UK to offer a coachbuilding service using traditional English wheeling techniques along with full in house mechanical restoration service. Keeping it all under one roof ensures adequate communication into all the interconnected aspects of building a coach-built classic car.
Why "Bensport"
When Rolls-Royce acquired Bentley Motors in 1931, they started developing the new model, the development was codenamed Peregrine. Rolls-Royce initially called the new car "Bensport" before it became known as the "Derby Bentley". For many years this was also used as their telegram address for Crewe and Park Lane.
Our cars
Creating fine cars to a bespoke specification and to the exacting original standards or Bentley and Rolls Royce was never going to be easy, in fact each car takes thousands of expert hours. So, we started with one, something very special indeed.
Manufactured to customer's specific requirements, La Sarthe is an opportunity to own a beautifully built, bespoke classic car. We have made some careful and sympathetic improvements to the car's original 1950s engineering, making La Sarthe a pleasure in modern traffic. With its hand made in England craftsmanship and stunning all aluminium bodywork, La Sarthe is considered a sound investment as well as a prized addition to any collection.
In 1946, Rolls-Royce had replaced the 4 1/4 Derby Bentley with the new Mk6. With its independent front suspension and massively increased chassis stiffness, this car really did make the Derby Bentley feel very old.
What if the factory had entered a car for Le Mans in the 1950s? They would have used the Mk6 or the later R-Type chassis.
What would it have looked like, and could it have won?
This was our inspiration for designing La Sarthe. The car we believe could have entered Le Mans in the 1950s and won. Inspired by racing and built with the care and attention the modern Bentley marque demands.
We start with an original Bentley chassis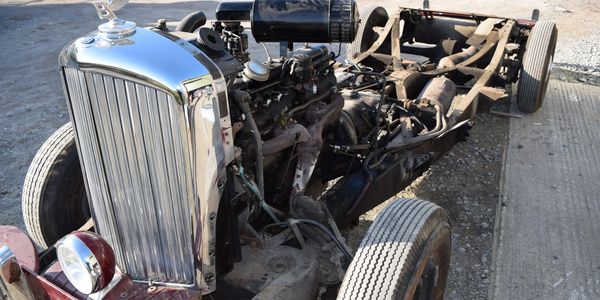 Starting with a carefully selected Mk6 or R-Type, the chassis is completely rebuilt to the highest standards with the latest modifications. The chassis pictured above is a LHD car. These are rare but can be found in suitable condition.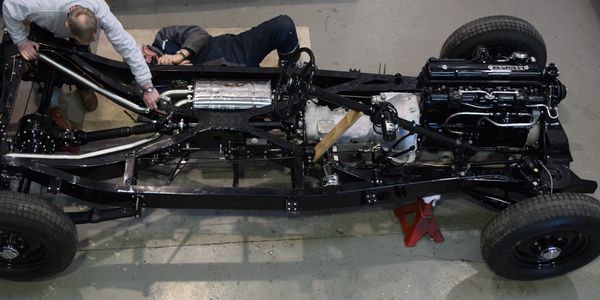 To see the full details on the bespoke build, including; Controls, Power steering, Controls, Engine, Transmission, Differential and more, go to Bensport Technical
Our exclusive New range from Bensport
Knowing little stops in the automotive and 'Continuation' sports car world, Bensport will be creating four New vehicles in the future, including an E-Le Sarthe and the Aurora. Details to follow on our website
To find out more about Le Sarthe and other Bensport Ltd cars, go to