Car Connections Modern cars
Car Connections is a vehicle sales brokerage based in Stranraer, Dumfries & Galloway, Scotland. With our industry knowledge and connections, we are able to source new & used cars or commercial vehicles on your behalf at the best prices available, saving you time and money trawling the internet or visiting dealerships. We can often secure deals not available or visible to the general public.
Let us source your perfect vehicle, not what someone else wants to sell you
Normally, people looking for the right specification car are faced with trawling around dealerships or websites which is time-consuming and often, a little frustrating. Add to that pushy salespeople and you could end up making an unsatisfactory compromise on your actual requirements or not getting quite the vehicle you wanted.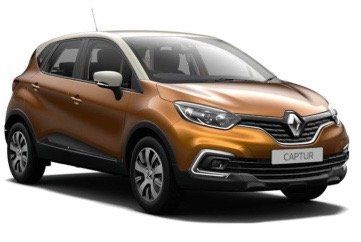 At Car Connections, we have no allegiance to any dealership or manufacturer. Our only allegiance is to you and your requirements. When you appoint us to find your perfect vehicle, we'll not only save you time, but money too, as our experience means we will always get the best deals and ensure you get a vehicle that matches all your requirements. How? Well, with our industry knowledge, we know that far better deals are usually available for various reasons such as dealers being overstocked or cut-price clearance vehicles being available as a result of canceled orders.
Car Connections can deal with all aspects of the transaction for you including a part-exchange on your existing vehicle and we can even deliver your car to your office or home*. Whatever your requirements, we will work with you every step of the way to ensure you get the vehicle that you want to buy and not what someone else wants to sell you.
We can source any vehicle from any UK main dealership (no imports), exploring the whole marketplace for the best discounts available. Business Contract Hire & Personal Contract Hire (PCH) deals are also available. We can also arrange traditional finance – just ask for details.
Call 0330 333 8181 today or email us for more information.
Classic & Collectible Cars by Car Connections COMING SOON!
Car Connections is already a unique proposition, but soon we will be offering our new bespoke search a car service for any Classic or Collectible car for owners who need assistance in sourcing a brand and model but more importantly a car that is the best quality and is everything the seller says it is! Our expertise is your guarantee of finding a car that WONT come back and bite you. And, should you decide to upgrade and sell your Classic or Collectible car, we can manage that for you too!
Car Connections Auto-Art gallery
Our AUTO ART gallery is impressive to say the least, a great way to wind away an hour or so. You may buy something for yourself as an indulgence or be looking for a gift, large or small. We also offer various other products and services under the OTHER tab on the menu, check it out!
Our additional services available to businesses and events
An additional service we have available is our Formula 1 simulator, available to rent for display or simply as a unique talking point at an event, show or Car club gathering, we can deliver for a cost or you can come and collect with your own trailer. To find out more go to Car Connections F1