SVA 8 Wheels, brings together your Classic-Collectible AND everyday car on a SINGLE insurance policy!
SVA 8 Wheels will save time, money and the hassle of different renewal dates, allowing you to insure:
A Classic and your everyday car
Multiple Classics and your everyday Car into a 'Multi-policy'
Modern Collectible and Mid Net Worth Cars (Up to £200,000) and an everyday Car
Founded by husband and wife David and Lyn, Abbeyfields Insurance is a family run specialist vehicle insurance broker. Their team of brokers and underwriters have spent over 35 years working in the classic car and multi car insurance industry.
Directors David and Lyn said:
"We work with the SVA to build classic car insurance packages for your requirements so you only pay for what you need. That's how we minimise costs, while offering tailored cover that perfectly fits the needs of Classic and Modern Collectible car owners. We do not use phone options or automated attendants. When you call, you're straight through to our friendly and specialist team who do not use scripts. No scripts mean you are free to talk to us about everything related to your vehicles. Just simple conversation without the jargon and where you are treated like a customer NOT another sale".
Meet our Friendly and Expert team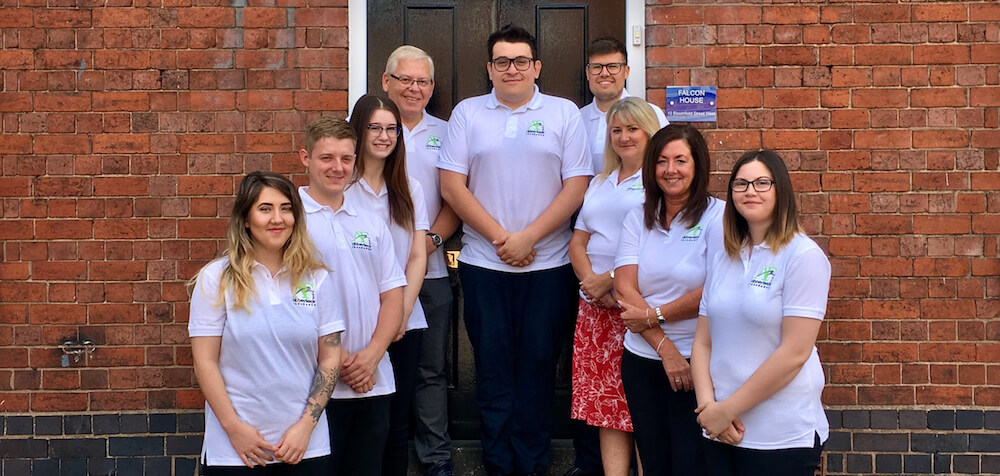 Abbeyfields have a dedicated and experienced team who specialise in commercial and liability products, general and high net worth and prestige home insurance. They work in conjunction with their classic and multi car teams, giving SVA members an extended offering of Products and Services.
Mult-Car small and larger collections

All Abbeyfields require is more vehicles than drivers. They can combine all of these vehicle types under one policy with no loss of policy benefits:
Abbeyfields Insurance are split into two categories:
Standard:
A Multi car scheme that is nationwide and designed for mid and high net worth areas
More cars than drivers
One vehicle must have a minimum value of £12,000
People named on the policy must be aged between 30 to 76 years
Named drivers must all live at the main residence (Can accommodate a second address such as storage premises or a holiday home)
Policy benefits pass on to spouse or partner
Specialist:
Classic and Modern Collectible car owners and collectors
Vintage and antique vehicle owners and collectors
Special and niche vehicle owners collectors (e.g. kit cars and ex-military vehicles)
Higher net worth incomes who drive or collect prestige and luxury vehicles up to £250,000
The SVA works with Abbeyfield Insurance for Everyday and Mid Net Worth vehicle Insurance because they are different: Unlike direct insurance providers or comparison websites, their quotations are not based on automated systems. They underwrite their own policies and use good old fashioned human assessment to ensure that the level of cover is suitable and the premium is based on the right risks factors. That's SVA customer service!
SVA Insurance by Abbeyfields, features and benefits you can expect:
Full multi car discount on your first vehicle
Limited mileage and enthusiast club discounts
No charge for agreed value
Dedicated account manager if preferred
Our admin fees are some of the lowest on the market
Motor legal expenses – up to £100,000
Breakdown and accident recovery – options to the level of cover noted on the quotation*
We cover modified and custom classic vehicles
Courtesy car
Guaranteed and protected no claims bonus
Driving other cars extension
Uninsured loss recovery*
All provided by the UK's leading specialist insurance companies
Get a Quote today and remember to mention your an SVA customer to receive our special rates..
Call the team on 0121 550 2380 for a quick quote or to discuss your Car or Collection. Open 9 am to 5 pm, Monday to Friday
Or you can also leave your details using the quote form on their website: Abbeyfields Insurance
SVA Says: We choose our Working Partners carefully and Abbeyfields Insurance along with our 2 other Founder Partners Hagerty & Classic Insurance Services, we wholeheartedly recommend them to SVA Trade and Enthusiast members to buy your Classic, Modern Collectible and Everyday Car insurance Martyn Raybould MD